About
Us
ČD - Telematika a.s. is a major provider of wholesale telecommunications services and a supplier for the railway environment in the areas of telecommunications, measurement and security.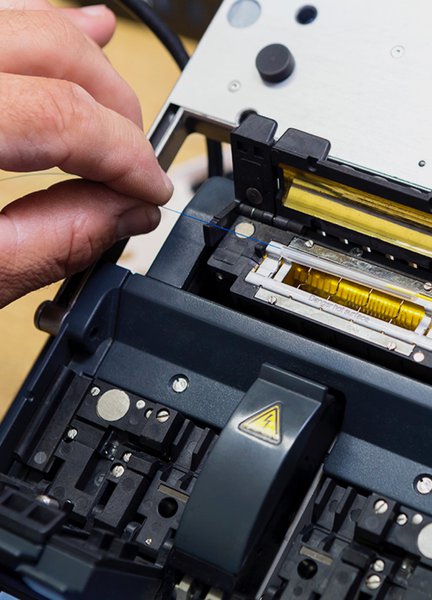 Within its activities, it provides Internet, data and voice services, including services in the area of administration, maintenance and construction of optical and telecommunication infrastructures. It also offers and implements sophisticated solutions for railway environments such as stationary vehicle and mobile communication and technology systems within vehicles (GSM-R projects), ETCS train protection systems, including their implementation from the solution design and installation to warranty and post-warranty servicing in 24/7 mode under guaranteed SLAs. ČD - Telematika has a long-term focus on solutions in the field of road telematics and servicing and maintenance of other ICT infrastructure components. 
ČD - Telematika has built a stable backbone network of over 3,500 kilometres, with a transmission capacity of up to 80 × 10 Gbps and more than 500 connection points.
The company's portfolio of activities includes:
Construction, servicing and operation of telecommunications and communications technology.
Mobile and signalling technology for railway rolling stock such as railway infrastructure quality measurement, ETCS, communication systems, on-board communication services and more.
Quality high-speed Internet connection interlinking multiple individual sites throughout the Czech Republic. 
Serverhousing, telehousing
Lease of space in three own geographically independent data centres with a high level of security. Data centres are supported by surveillance 24 hours a day, 7 days a week. 
Specialised service centres provide services to customers at 25 locations in the Czech Republic.
The portfolio is complemented by services including a contact centre service, system integration, diagnostics and data analysis and cyber security. 
Since its establishment in 1994 and more than 25 years of operation on the Czech market, it has built a position as one of the largest suppliers of wholesale telecommunications services. ČD - Telematika is a stable company with more than 500 employees, whose skills and qualifications form the basis of its success.
ČD-T services are provided in accordance with the requirements of ČSN ISO 9001 Quality Management System, and ČSN ISO / IEC 20000-1 Information Technology - Service Management, and others. ČD-T holds NBU "Classified" level certification and AQAP certification regarding NATO requirements for quality verification in design, development and production. It is a member of professional organisations including CZ.NIC, NIX.CZ, ACRI and AKI CR, and participates in the FENIX – secure Internet in the Czech Republic project.